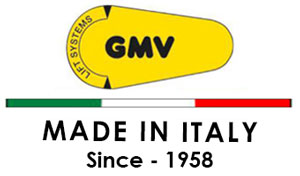 GMV S.p.A. was established in Italy in 1958 and has been the leader in its field and has supplied technological know-how to General Electric Co. of U.S.A.
GMV is an Italian multinational leader in the lift industry, with a company's history of more than 50 years. More than 800,000 lift systems all over the world (spread over 5 continents) use made-in-Italy GMV technology.
All over the world, more than a 100 million elevator travels daily involve drives with GMV technology. We are certain that most of the hydraulic lifts, anywhere in the world, feature GMV technology. 30 % of the hydraulic lifts in the world and 50 % of the hydraulic lifts in Europe are equipped with components manufactured by GMV.
For more than half a century, designers and architects from all over the world, perhaps even without being aware of it, have been using GMV components for their elevator projects.
Advantages of GMV Hydraulic Elevators:-
GMV Hydraulic Elevators Consume 40% less power when compared to Electric Traction Elevators, thus reducing energy costs
Extremely smooth ride quality with VVVF – Like performance
Hydraulic Elevators require only 1 load bearing wall (i.e. R.C.C). in the Lift Shaft
Reduced Installation Time
No vibration or sounds during operation of the Lift
Flexible Machine Room Location with reduced dimensions
Fully compliant with European Lift Directives (EN 81)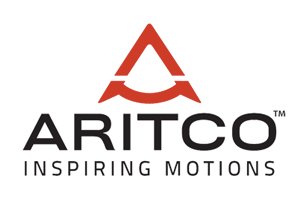 Aritco is an award winning manufacturer of platform lifts and home lifts. We supply lifts for both public and private market all over the world.
It began in 1995 with a simple idea: lifts to improve mobility, anywhere. Aritco was formed by lift industry veterans who had taken accessibility to a new level.
With unshakeable dedication to the highest quality standards and long experience in the field combined with unique technological know-how and a strong emphasis on design, Aritco rapidly became the leading platform lifts manufacturer in Europe.
Today you will find Aritco in more than 25,000 buildings and private homes around the world.
Since 1995 Aritco Platform lifts add efficiency and aesthetic value to schools, offices and retail stores.
Advantages of ARITCO Platform Lifts:-
No Pit required
No Supporting walls – the lift comes with its own self supporting structure
No machine room required
Very small footprint – 2 persons lift requires an area less than 1 sq meter
1-Phase power requirement (1.5 KW)
Reduced Installation Time
Fully complaint with European Machine Directive 2006/42/EC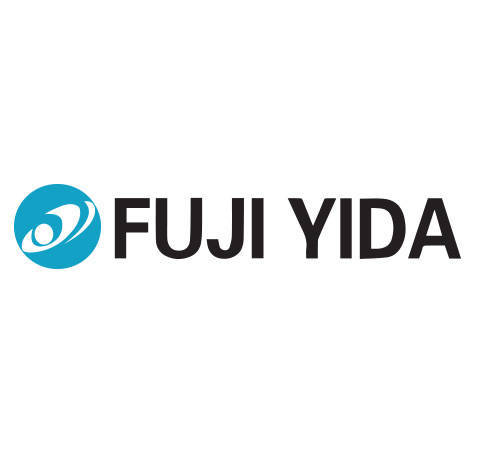 FUJI YIDA
Sino-Japanese Cooperation Yida Express Elevator Co., Ltd. (Brand: FUJI YIDA) is a professional production enterprise of elevator, escalator, moving walk and the components which integrate the design, manufacture, sale, installation, and maintenance since it was established in the year 1996.  Nowadays FUJI YIDA has moved to a new factory, which covers an area of about 110000 square meters.  The company has imported the most advanced automatic production equipment and built a first-class elevator factory.
FUJI YIDA products include passenger elevator, hospital bed elevator, residence elevator, freight elevator, observation elevator, car elevator, dumbwaiter elevator, car parking equipment, escalator and moving walks.
Advantages of FUJI YIDA Traction Elevators:-
Extremely smooth ride quality with VVVF System (same Inverter system as Mitsubishi – "YASAKAWA (Japan)"
Door Operator mechanical system similar to Mitsubishi
Fully complaint with EN-81 Standards